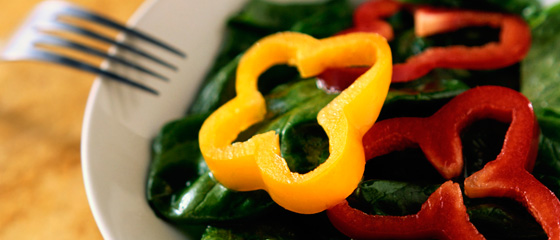 Alliances
Dr. Jeffrey Bland
Based in Gig Harbor, Washington, Dr. Jeffrey Bland has been an internationally recognized leader in the nutritional medicine field for over 25 years. Dr. Bland founded HealthComm International, Inc. in 1984, and served as its Chief Executive Officer until a merger with its strategic partner, Metagenics, in 2000. Dr. Bland currently serves at Chief Science Officer for Metagenics and President of MetaProteomics.
A nutritional biochemist and registered clinical laboratory director, Dr. Bland is a former professor of biochemistry at the University of Puget Sound, and a previous Director of Nutritional Research at the Linus Pauling Institute of Science and Medicine. He is one of the four original founders of Bastyr University, the first federally accredited university in the United States offering graduate and undergraduate degrees in natural medicine.
Dr. Catherine Willner
Catherine Willner, MD is a practicing neurologist in Durango, Colorado. She received her formal training in Neurology at the Mayo Clinic including subspecialty training in Autonomic, Peripheral Neurology as well as Pain Management. She remained on staff at the Mayo Clinic until 1997 and was affiliated with the Departments of Neurology and Anesthesiology (training residents to do interventional procedures in the Pain Clinic) as well as working intensively with the Mayo Vascular Division managing patients with thoracic outlet syndrome, and various dysautonomias, including caring for patients with complicated pain problems including complex regional pain syndromes (RSD) and erythromelalgia.
She relocated her practice efforts to beautiful southwestern Colorado and has focused her more general practice on principles of Functional Neurology. She is board certified in Neurology and in Pain Management. She was very actively involved in training students, residents and in physician education while at Mayo and has continued those efforts since relocation. She regularly lectures to physicians and other practitioners in the Southwest and around the country on topics related to neurodegenerative disorders and principles of Functional Neurology and is also adjunctive faculty for the course Applying Functional Medicine in Clinical Practice. Prior to pursuing the MD degree, Doctor Willner was enrolled briefly in the National College of Naturopathic Medicine when the program was still in Kansas.
Her interest in biochemical individuality, nutritional biochemistry and functional medicine, though somewhat on hold during the Mayo years, is currently thriving in Durango. Her career mission is to educate functional medicine practitioners as well as fellow neurologists to be able to adopt and apply these principles to the care of all patients with neurological problems.
Jay Lombard, DO
Jay Lombard, DO, is in private practice in neurology and neuropsychiatry, and employs traditional and complementary medicine approaches in treating a wide spectrum of neurological and neuropsychiatric disorders. Formerly the Chief Resident of Neurology at Long Island Jewish Medical Center, he is Board Certified by the American Board of Psychiatry and Neurology. Dr. Lombard is currently an Assistant Clinical Professor of Neurology at New York Presbyterian Hospital, Cornell Medical School, and the Director of the Brain Behavior Center in Pomona, New York. A member of the Medical Advisory Panel for the Cure Autism Now Foundation, he has lectured extensively on both the neurobiology of the autistic syndrome and on the application of complementary medicine in neurological disorders.
Ed Bauman, PhD
Edward Bauman, M.Ed., Ph.D. (University of New Mexico), is the Executive Director of Bauman College. He is a ground-breaking leader in the field of whole foods nutrition, holistic health, and community health promotion. After three decades of in-depth study of worldwide health and nutrition systems, Dr. Bauman created the 'Eating for Health' nutrition system which is the foundation of the Bauman College Nutrition and Natural Chef Training Programs. In addition to his Director responsibilities, Ed works closely with the Academic Dean on ongoing curriculum updates. He also facilitates the bi-annual Bauman College Vitality Rejuvenation Retreats in Northern California.
Kiiko Matsumoto
Kiiko Matsumoto, Lic. Ac. is internationally known for her scholarly work on Acupuncture and the interpretation of Chinese Classic texts. She has published 3 fundamental texts on Acupuncture in the U.S. and has another in press. She is regularly publishing articles in the Ido-No-Nippon acupuncture magazine in Japan and made two video series for this company. Kiiko is mostly known for her ability to integrate the work of very important Japanese Masters among them Master Nagano, Master Kawai and Dr. Manaka into a coherent clinically effective style. Kiiko is regularly teaching acupuncturists around the world and the United States. Her vast clinical experience and powerful teaching style are her trademark.
Lela Carney
Acupuncturist
Kenny Ausubel
Kenny Ausubel is an award-winning social entrepreneur, author, journalist and filmmaker. He is the founder and co-president of Bioneers, a nationally recognized nonprofit dedicated to disseminating practical and visionary solutions for restoring Earth's imperiled ecosystems and healing our human communities.
He launched the annual Bioneers Conference in 1990 with his producing partner and wife Nina Simons, Bioneers co-president. Kenny serves as executive producer and co-writer of the award-winning annual radio series Bioneers: Revolution From the Heart of Nature, which airs on over 200 US public radio stations and several internationally.
He authored the book The Bioneers: Declarations of Interdependence, and edited the Bioneers anthology books Nature's Operating Instructions: The True Biotechnologies and Ecological Medicine: Healing the Earth, Healing Ourselves. He is executive producer of the Bioneers plenary series airing on Free Speech TV and Link TV. He acted as a central advisor to Leonardo DiCaprio's feature documentary The 11th Hour, and appears in the film.
Fritjof Capra
Fritjof Capra, Ph.D., physicist and systems theorist, is a founding director of the Center for Ecoliteracy in Berkeley, California, which promotes ecology and systems thinking in primary and secondary education. He is on the faculty of Schumacher College, an international center for ecological studies in England, and frequently gives management seminars for top executives.
Dr. Capra is the author of five international bestsellers, The Tao of Physics (1975), The Turning Point (1982), Uncommon Wisdom (1988), The Web of Life (1996), and The Hidden Connections (2002). He coauthored Green Politics (1984), Belonging to the Universe (1991), and EcoManagement (1993), and coedited Steering Business Toward Sustainability (1995). His most recent book, The Science of Leonardo, was published in October, 2007.
Eatwell Farms
Eatwell Farm is a 65-acre organic farm in the Sacramento Valley in Northern California. Eatwell has been farming organically in Northern California since 1993. All the land is certified organic by California Certifeid Organic Farmers (CCOF). Eatwell grows hundreds of different crops, and usually several of each in order to allow for a constant harvest for Eatwell Farms' CSA.
Far West Fungi
Far West Fungi shows great pride and care in offering as many as forty-two different varieties of mushrooms. They provide the freshest and finest cultivated mushrooms from throughout California as well as fresh, wild mushrooms from around the world. Far West Fungi represents the finest mushroom products the industry has to offer including a wide variety of mushroom themed products ranging from dried mushrooms, pates, truffle oils and butter, marinated mushrooms, medicinals, dressings, and sauces.
Nash's Organics
Nash's Organics is a 350 acre, 25 plus person operation that is a case study example of how to develop a profitable, sustainable local farm business that is optimized to stay healthy for generations. Located in the Dungeness River Delta near Sequim, WA Nash Huber, the farm manager for over 350 acres in Sequim has won a prestigious national award. Nash and his wife Patty McManus are people for all agriculture fans to study for what he has done in farmland preservation and creating an economic model to bring in younger farmers to succeed him.